• Servicing All Areas Of Logistics •
Office Jobs, Driving Jobs, Warehouse Jobs, Manufacturing Jobs
Part-Time, Full-Time, Temp-to-Hire, Direct Hire
Flexible Hiring & Flexible Schedules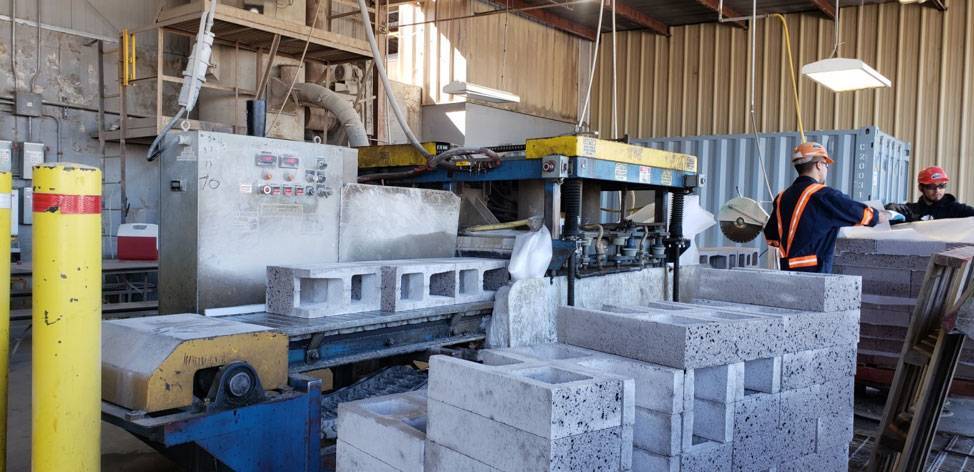 Simplify Your Search With Elite HR
Elite HR supports both sides of the transportation and manufacturing industry with more than 20 years of relationship building and staffing expertise. Our team of knowledgable professionals are dedicated to providing you with fast, easy, and efficient service.
Let's Find Exactly What You Are Looking For, Together.
Personalized Services & Customized Solutions
Our services are carefully tailored to your specific requirements so we can meet your exclusive needs. The Elite team is at your disposal through the entire process, providing you with guidance and support every step of the way. We are on the same team with a shared goal; placement that aligns with everyone's values.
You Are The Driving Force
The work we do has a tremendous impact on our nation's supply chain. Our team members recognize and respect the importance of proper placement for each role. We partner with top companies actively serving a growing list of consumers and connect them with dedicated personnel seeking gainful employment. If you're ready to join an Elite Team, we're ready to help you succeed!
Experience The Elite HR Touch
We create the foundation for long – lasting relationships
What people are saying about us?
Spencer Graffin
August 17, 2023
Always respond to me quickly. Ladies very nice and easy to work with. Get paid weekly and my wife loves that! Ha. Placed me in a job i like showing up every day for. All around a really great company and very knowledgeable when it comes to trucking. Call em you wont regret it.
Vienna Waverly
August 17, 2023
I had a great experience with Elite. Really like the job I'm in. Communicated with me a lot during the hiring process and contine to check in with me. You can tell they care, which is rare. So glad I called them. Very nice people here. My home life is so much better. Thanks Elite HR Logistics much appreciated!
Elisabeth Whiteside
August 17, 2023
This company is incredible to work at. They care about their employees and show it in many ways. The entire office team are friendly and very knowledgeable, hard working and are determined to get people in jobs fast. My life has completely changed since being hired on. I love Elite HR Logistics! Best in the business.
Brett Ingram
July 14, 2023
The entire team at Elite HR is absolutely incredible! They genuinely care so much about the industry. Their dedication in making it easier to find a job is evident through the entire process. Extremely personable and professional!
Roylynn Smith
June 7, 2023
Elite Hr logistics Inc was a terrific group to work with. Whenever I needed to reach out my contacts responded quickly, and I accepted a permanent post with a company I was placed with. Thank you Elite HR!
Reece Watters
June 7, 2023
Company is great! Highly recommend! I appreciate them for helping me with a job. Now I'm full time! I also had some family emergencies that happened while employed with them and they fully understood my situation without any issues. Even sent me a sympathy card in the mail from staff that I haven't met. Deeply grateful for them!
Elite did a great job finding me a great job! The whole process was painless and straightforward, and they were always available to answer any questions I had. Highly recommend.
Wolf_Pack. 7373
March 1, 2023
Great people always checking on how you like the Job making sure you have everything to succeed in your job and helping you get to where you need to be
DJ MORENITO MIX
February 28, 2023
I honestly feel that applying at any other place is a waste of time. I applied at this temp agency and got a job offered the next day they actually care for the workers I got hired with them January 15 and by mid February I was already in talks to get official hired in straight into the company they placed me with and with a pay raise and the benefits that come with once hired in. Also if anything would happen in the future with this job this os the first company im going to turn to find a job they literally took the hard work on finding the right job for me and this should be the first option to find a career in this industry.
CHRIS C
February 27, 2023
Elite HR logistics by far has been the best staffing agency I've ever worked for an all of my years working. I highly recommend they are very professional nice and helpful people.
• Mon-Friday • All Shifts • Paid Time Off • Paid Weekly • Paid Overtime
• Welders • Forklift Operators • Shipping & Delivery Drivers • Labor • Mechanics • Maintenance
Office Personnel

The EliteHR Standard and our personal touch can't be beat!
Would you like an assistant to help you find the employee you desire? Looking to change your career? Employers and Employees agree; let us help you get the job or employees you are looking for.